Armstrong Home Selling Team | Yuba City Short Sale Help | Loan Modification Help | Avoid Foreclosure
Barbara Armstrong, Real Estate Agent: Keep your home and avoid foreclosure; learn about short sales.
The federal government enacted H.R. 3648, the Mortgage Forgiveness Debt Relief Act, to help stem the tide of foreclosures by removing the tax burden resulting from debt reduced through mortgage restructuring, as well as mortgage debt forgiven in connection with short sales. H.R. 3648 has been extended through 2012 under The Emergency Economic Stabilization Act, H.R. 1424. The Obama Administration has continued to pursue the foreclosure problem with the Financial Stability Plan that helps homeowners and lenders find solutions and alternatives to foreclosure. Call the Armstrong Home Selling Team's RE/MAX Real Estate Agents and Short Sale Realtors to learn how to keep your home and avoid foreclosure; learn about short sales, loan modification, HAFA, and HAMP.
F

or more information, call

530-632-4423
or email

barmstrong@syix.com
Welcome to my Web site!
Here you will find a wide variety of useful information and resources designed to help you buy or sell a home more effectively in the Sutter County, Yuba County, and Nevada County areas.
You can also search for your ideal home by viewing current listings with detailed descriptions and photos. Or you can get help determining the value of your home by requesting a report that includes the prices of similar homes that recently sold or are currently for sale in the Sutter County, Yuba County, or Nevada County areas.
So whether you're buying or selling, feel free to contact me and I will be happy to help you with all your real estate needs.
Buyers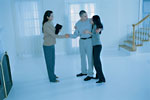 Whether you're looking for your first home, your dream home or an investment property, I'm committed to providing you with the highest quality buyer service. When making the type of investment that buying a home requires, you deserve to have all the latest market information and the very best advice, both of which I can provide you with. Read more.
Sellers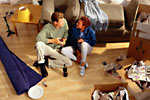 The decision to sell a home is often dependent on many factors. Whatever your reasons are for selling, my proven effective marketing strategies will ensure that you get the highest possible price for your home. I guarantee to provide you with professional, ethical and confidential service and keep you fully informed every step of the way. Read more.
Distress Sales/Bank Foreclosures!
"Distress Sales resulting from bank foreclosures often represent a great way to get a fantastic deal on a home. It's not easy for the average homeowner to find these deals, because you have to keep scouring the paper to see when one comes up."
Barbara Armstrong
530-632-4423

My Team of Yuba City Real Estate agents and I have specialized in selling REO homes since 2006, and have successfully sold homes for numerous asset management companies.
Current/Previous Institutional Clients
Accredited
Asset Link
Atlas
Carrington
Chrisley
Citi Residential
Equity Point
Fremont
HSBC
IAS
LPS
Litton Loan Servicing
Nation Star
Nationwide REO
NDS
NRT
Olympus Asset Management
Phoenix
Asset Valuation & Management
Clear Capital
Experience/Accomplishments
REOTrans Platinum Certified
Over 5 years REO experience, specialized in REO homes for sale
Property management, sales and marketing of REO/resale properties
Negotiate listing contracts and purchase contracts
Weekly/Monthly Status reporting
Valuations – listings & fee BPO
Marketing sales plan and implementation
Cash for Keys negotiation – nearly 100% success rate
City management and violation control on REO properties
Title clearance/corrections; acquire legal/title counsel for "clouds"/ remaining deeds
Management of contractors for trash-out, rehab and maintenance
Covering expenses for repairs, utilities, maintenance until property is sold
Property management – income, commercial, residential, "holdings"
Client consultation on legal and financial aspects of REO sales and acquisitions
Maintain/new business development
Client reporting weekly/monthly, written and verbal
Average Days On Market for 2009: 23 days
Annual Real Estate Sales Volume
Sales - $17, 000, 000.00 – Annual Average
Awards
RE/MAX INTERNATIONAL HALL OF FAME AWARD 2009
PLATINUM AWARD WINNER RE/MAX INTERNATIONAL 2008, 2007 & 2006
Memberships
California Association of Realtors
National Association of Realtors
Sutter-Yuba Association of Realtors
We are servicing the following zip codes:
95991, 95993, 95901, 95961, 95953, 95982, 95918, 95962, 95919, 95692, 95692, 95959, 95945, 95949
If you don't see your zip code here, please ask!

Welcome to your one-stop resource for real estate listing services in Yuba, Sutter, and Nevada Counties including Yuba City real estate, Marysville, Linda, Olivehurst, Plumas Lake and Edgewater foreclosures, Live Oak, Wheatland, country properties in the Sierra Foothills, Nevada City and Grass Valley real estate. You'll find everything you'll need to:
Get Foreclosure Alerts
(Before Other Buyers!)

Find a Home in Yuba City/Marysville Areas

Find Out: What is My Home Worth?

Get Email Alerts of Brand NEW Listings


Yuba City, Marysville, Nevada City, and Grass Valley Home Buyers


Find

a

Home

Get Complete Real Estate Listings of Yuba-Sutter Homes Matching

Your Criteria Emailed to You With Pictures

Get a List of Bank Repo

Foreclosures

and Distress Sales Free Real Estate Lisitings of Yuba-Sutter Distress Sales, Bank Foreclosures (REO), Short Sale Real Estate

Complete Lists of

Fixer

Properties FREE Priority Email Notifications of Hot Fixer Real Estate in Yuba City and Marysville

Stop Paying Rent

How To Stop Paying Rent and Own Your Own Yuba-Sutter Real Estate

9 Common

Buyer Traps

Avoid Paying Too Much When Buying a Home in the Sutter/Yuba County Area

6 Most Common and Costly

Mistakes Buyers Make

6 Things You Must Know Before You Buy California Real Estate

Do You Know ALL of The

Extra Costs

Involved in Your New Home? 13 Extra Costs to Be Aware of Before Buying a Home

Yuba City and Marysville Areas

Real Estate Agents Resources

Links to Lenders, Hard To Find County Pages, School Information, Relocation Links


Yuba City, Marysville, Nevada City, and Grass Valley Home Sellers


Determine The Market Value of Your Home: What

Will it Sell

For? FREE Quick Over-The-Net Home Evaluation

27 Quick & Easy Fix Ups to

Sell Your Home

Fast and for Top Dollar Tips That You Should Know to Get Your Home Sold Fast and for Top Dollar

Which of These Costly

Homeseller Mistakes

Will You Make When You Sell Your Home? The 9-Step System to Get Your Yuba / Sutter Home Sold Fast and For Top Dollar

How to

Sell Your Yuba City Real Estate

Without an Agent Learn 10 Inside Secrets to Selling Your Home Yourself
Barbara Armstrong Realtor, and The Armstrong Home Selling Team Keller-Williams offer a special home buyer service that enables you to turn any MLS listed real estate in Yuba City, Marysville, Edgewater, Plumas Lake, Penn valley, Grass Valley, and Nevada City into your own, private open house! Why hassle with countless real estate agents when you can see ANY listed home or foreclosure for sale with the convenience of ONE real estate agent who arranges for custom open houses on YOUR schedule. That includes foreclosures, new homes for sale, pre-existing homes for sale and foreclosures To sign up for our unique Buyer Profile Service, click here to get started.

This site courtesy of Barbara Armstrong Realtor, and The Armstrong Home Selling Team Keller-Williams. To locate MLS foreclosures, instant MLS listing email alerts, Yuba City homes for sale, Marysville homes for sale, or any Grass Valley or Nevada City real estate or surrounding areas, go to Yuba City Real Estate VIP Buyers Page.
Website and contents are courtesy of Barbara Armstrong Realtor, and the Armstrong Home Selling Team DRE#01304188